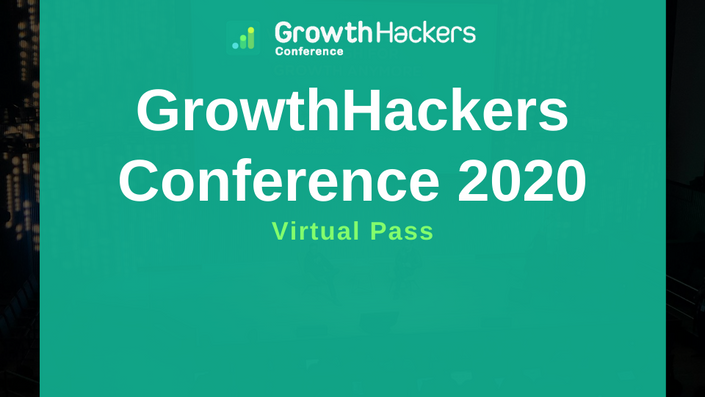 2020 GrowthHackers Conference Virtual Pass
The Future of Growth
Didn't make it to the 2020 GrowthHackers Conference? Purchase this virtual pass to get full access to all speaker sessions.

If you're in marketing, product, or growth, it's hard to ignore the rise in the term "growth hacking".
Growth Hacking, as it was originally intended, is taking a product that provides real value to customers and using a highly iterative experimentation process working across the full customer journey to identify the biggest opportunities for improvement.
With this virtual pass, you'll get a unique perspective into how some of the fastest growing companies are systematically approaching and scaling their customer and revenue growth.
To understand exactly how these companies are growing their customers and revenue, you will get an inside view into how current and former heads of growth from companies like GitHub, AppCues, IBM, Segment, Wish, DeliveryHero, Auth0, Mozilla, and more, are unlocking massive and sustainable growth at their companies.